High-frequency electric vibrators
Italvibras produces 2 series of electric vibrators with frequency variation which can be applied to systems and machines in the precasting industry: ITV-VR Series, with variable frequency; ITVAF Series, with fi xed frequency. The ITV-VR series electric vibrators are able to provide a centrifugal force of up to 5300 Kgf (52 kN) at a frequency varying from 0 to 6.000 rpm. The ITVAF series electric vibrators with fi xed vibration (6000 or 9000 rpm) provide a vibrating energy of up to 1480 Kgf (14,6 kN). Both are available with either the fixed or cradle connection.
General features
Power supply : Three-phase voltage from 24V to 690V at the various frequencies, depending on the type and series.
Operation : Continuous service (S1) at the maximum declared centrifugal force and electric power values.
Centrifugal force : Range extended up to 5300 kgf (52kn) with force output adjustable from 0 to 100%.
Insulation class : Class F (155°C).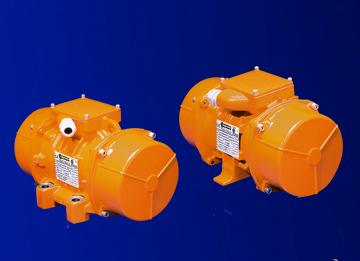 ©Copyright 2017-2023 . All right reserved.ALashraf